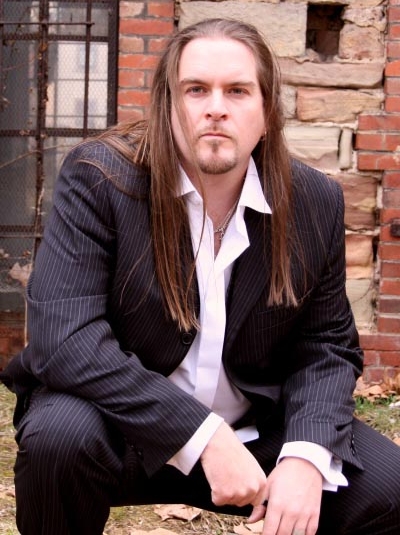 Hello! I am Rouven Wildegger Bitz.
I was born in Neunkirchen/Saar a little town in Saarland/Germany between the french and luxenburg border. I'm a freelancing artist. I work as a singers, actor and lyricist, dubbing artist, sound artist and all sorts of other things.
I'd been on the musical stage in "Rocky Horror Show", "West Side Story", "Little Shop of Horros" and many more.
With the "SoundBreaks" Projekt I focus on field and ambientrecording. I just love to hide in a crowd of people and try to catch the energy and mood of the surrounding and I hope you do it to.
I'm running a small recording studio where I record and produce mainly track that are focused on sounddesign or speech and vocals. Some of my audiobooks are allready fetured on Audible.
You can explore more (German only. Sorry!) on  www.rouvenbitz.de. 
Hallo! Ich bin Rouven Wildegger Bitz.
Ich wurde in Neunkirchen/Saar geboren, einer kleinen Stadt im Saarland/Deutschland zwischen der französischen und der luxemburgischen Grenze. Ich bin ein freischaffender Künstler. Ich arbeite als Sänger, Schauspieler und Texter, Synchronsprecher, Tontechniker und alles Mögliche andere.
Ich stand schon auf der Musicalbühne in "Rocky Horror Show", "West Side Story", "Little Shop of Horros" und vielen anderen.
Mit dem "SoundBreaks" Projekt konzentriere ich mich auf Field- und Ambientrecording. Ich liebe es, mich in einer Menschenmenge zu verstecken und zu versuchen, die Energie und Stimmung der Umgebung einzufangen, und ich hoffe, Sie tun das auch.
Ich betreibe ein kleines Tonstudio, in dem ich hauptsächlich Tracks aufnehme und produziere, die auf Sounddesign oder Sprache und Gesang ausgerichtet sind. Einige meiner Hörbücher sind bereits auf Audible zu hören.
Mehr von mir gibt es auf www.rouvenbitz.de.